Minibus Hire Ilford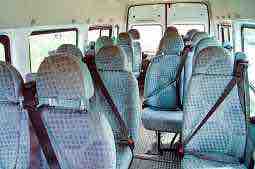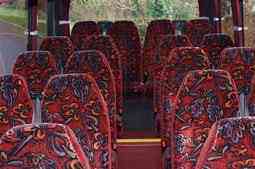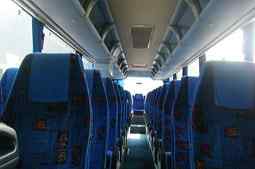 Ilford – HOME 
Welcome to I minibus hire Ilford service, your destination for comprehensive end-to-end coach and minibus hire service, for all your group travel requirements in the Ilford area of Greater London. We offer the latest models of Volvos, Ivecos, Mercedes 16 seater, and Ford Transit, to suit any group travel requirement, for any group size. 
Opting for a minibus hire in Ilford from us offers you with certain distinct advantages, you are unlikely to get elsewhere. 
 
We focus on providing a complete experience for our customers, rather than simply arranging transportation for them. We strive to ensure that our customers get a seamless door-to-door transfer, in the most comfortable manner, without any hassles, and with all their special requests taken care of. 
 
We have the infrastructure and the set-up to make it happen. Our customer support team, working 24 hours a day, is always ready to offer you a custom quote, based on your specific requests, and then coordinate things efficiently, to ensure all you special requests are met. You may contact our customer support team,. To identify one or more pickup points for your group members, include any special requirements such as choice of DVD movie when on the move, or refreshments on the coach, or anything else. Our customer support team also plots the best routes, makes follow up with passengers, keeps track of your flights status, museum closing hours, or any other status of relevance, and coordinate with the drivers, to pace your trip effectively.  
 
We have a team of highly skilled and competent drivers, who are recruited not just for their driving skills, but also for their resourcefulness, integrity, ability to handle pressure, and more. We train them extensively in customer care, awareness of traffic regulations, and all other facets involved in delivering the best possible experience to customers. 
 
We have robust systems in place, to ensure each vehicle is maintained well, subject to servicing at scheduled intervals, and cleaned and checked extensively before the start of each trip. All our internal processes are smooth, seamless, and efficient. These aspects allow us to keep costs low, and thereby charge low rates from you. Our rates are the lowest you will get in Ilford, and our services deliver the best value, compared to what you get from any of our competitors. 
 
Our minibus hire Ilford is in good demand for a wide range of purposes, ranging from airport transfers to visiting racecourses, for sightseeing trips to transfers for wedding events, for nites out trip to attending concerts, and more. A good number of corporate groups and event organizers retain our services on a regular basis, to ensure reliable transportation for their employees and other groups, during events. The high-quality services we offer, at very low rates, and combined with the unmatched flexibility, and reliability makes us the number one coach hire provider in Ilford. This is attested in almost all the reviews and testimonials left by delighted customers. 
Booking our minibus is easy. Simply fill up an online booking form, and get an auto generated quote, all within a few minutes. You may also contact our customer support team. 
 
Ilford, is a major metropolitan hub, with a population of 168,1687 (2011 census.) The town is among the ones identified by the London Plan, for spatial redevelopment. 
Ilford, now a part of greater London, and well connected by many roads, held a strategic position on the London-Colchester road in the past. The town is on the Great Eastern Main Line, and also the Tube network.  
 
Ilford has a strong commercial base, having gown from being a coaching town in the past. The town is very close to the Olympic Park at Stratford, and during the London 2012 Summer Olympics, Ilford earned the distinction of being the fastest growing tourist destination in Europe. 
 
The Valentines Mansion and Gardens Country house is one of the notable landmarks of town. The sprawling mansion with a Victorian kitchen, recreated period rooms, and the accompanying gardens with special trails offers a good way to spend a few hours. The South Park is a quaint open space with a children's playground, an outdoor gym,, a lake, and plenty of wildlife.  
 
The area around Ilford has some good museums. Thames Barrier Info and Learning Centre at Woolwich, the site of the largest movable flood barriers in the world offers educative insights on how London is protected from floods. The Redbridge Museum offers good insights into the history of London East End history, and also stocks a rich collection of war memorabilia. Discover Children's Story Centre at Startford offers a good hangout for children, who can follow a story trail. 
 
The Kenneth More Theatre, a house of performing arts, with varied shows round the year, is one of the landmarks of town. The annual pantomime, which runs mid-December to mid-January every year, is one of the notable events in town. 
 
As it is with most suburban towns of London, Ilford has an active nightlife scene, with plenty of nightclubs, bars, pubs, and restaurants, to hang out.  
 
Ilford is just 9 miles from Charing Cross, and as such all the major attractions of London, including the Buckhingham Palace, Tower of London, Big Ben, Westministers Abbey, and others, are all within 12 miles from the town centre. The London Natural History Museum is 15 miles away. 
 
 
WHY CHOOSE US
Coach Tracker
Flights monitor at all airports
Manage your booking
Printer friendly tickets
G.P.S System
Specialised GPS system Pick you up on time
Timetables
Excellent time keeping
Avoid train delays
Switch to coach to avoid rail disruption
Save money
Save money on all coach sizes
Travelling with us
Voted number 1 for customer service
Luggage capacity
All vehicles have luggage capacity depending on the number of people
---
Online Exclusives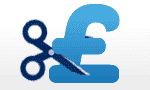 Lowest Rates Guaranteed save money on all sizes coaches.
Creditcards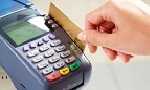 All Credit Cards Accepted
( charges may apply )
Business Accounts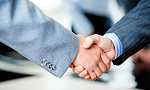 Business Accounts and Contract Work welcome.
Travel to Europe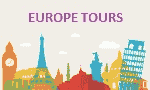 Travel to Europe- All inclusive
24 hours service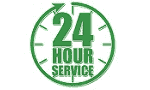 24 hour service 7 days a week.
Airport transfers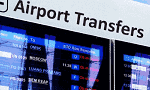 Airport transfers Free parking included at all airports.